How to Use Tea Tree Oil
Author: Cure Oils Date: July 1, 2020 Tags: How to, Benefits, Tea Tree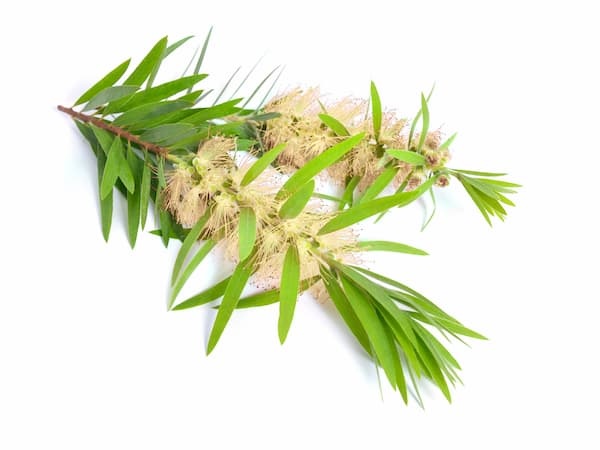 Tea Tree is the triple crown of essential oils. It is antibacterial, antiviral and antifungal. It is the work horse we can rely on to heal our family. A drop here or a dab there is beneficial in so many ways. Tea tree is not known for smelling pretty but it does the job. Because it smells medicinal, blending with tea tree can be tricky. To make it functional and still smell good we love to pair it with other top note oils like Eucalyptus essential oil and any citrus essential oil, like Grapefruit, Lemon, Lime or Orange.
The Latin botanical name for Tea Tree is Melaleuca alternifolia. So what is melaleuca and what is tea tree? It is the same thing and can be referred to by either name. CUREoils Tea Tree essential oil is distilled from a renewal source of leaves from the native Australian melaleuca or tea tree.
Because of its versatility you will see recipes below for usage in your mouth, hair and feet.
Benefits of Tea Tree Oil
Well known for being beneficial for alleviating inflammation

Antibacterial and antifungal and antiviral

Reduces nasal swelling, congestion and mucus production

Stimulates immune function

Dilates blood vessels and increase flow

Aroma uplifts spirit and builds confidence

Useful for oral applications – add to toothpaste or gargle for gum disease, cankers or bacteria
Tea Tree Oil Recipes
Oil Pulling
Add 1-2 drops Tea Tree to a mouthful of Fractionated Coconut Oil and swish while showering (10 minutes). Spit mixture in cup and place in garbage - do not dispose in shower or sink drain. Oil pulling whitens teeth and heals gums. Great for disinfecting mouth after illness and boosting immune system.
Lice Shampoo
Add 5ml Tea Tree to shampoo base (unscented) Shake to mix well and shampoo daily.
Athlete's Foot Powder
2 T. Cornstarch
20 drops Tea Tree
5 drops Cedarwood
Add all ingredients to a wide mouth jar or clean recycled spice container with shake top. Let the powder sit for 24 hours for the oils to absorb into the cornstarch. Shake well before using.