What I Did When My Favorite Product Was Made by an MLM and I Was Tired of Dealing with the Company
Author: Cure Oils Date: July 15, 2020 Tags: Cure Oils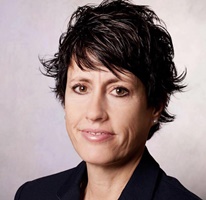 What do you do when some of your favorite products are being produced by a MLM company and you are really tired of ordering from them? Start your own company! This was exactly the experience I had 7 years ago. I love essential oils and really liked using them to help my children and grandchildren. I found a multi-level marketing company that had some really good quality essential oils and some good blends. I started buying essential oils from this company. I became hooked on a few of their blends. But there were so many factors I did not like when dealing with this company.
Here was the downside. The price was over the top. I started to wonder why this company was charging so much for their products? When you look at the MLM business, you realize that to compensate so many people, the price needs to be inflated. An MLM company is just that a multi-level structure and all levels get monetary compensation. Too many hands in the cookie jar scenario.
My other issue was getting the essential oil in my hand. First, I had to find someone who sold the product or set up a profile on their website. When I ordered from my neighbor, I only got my oils when they placed a large order with the company and went to pick the order up. There was no easy way to order online, on Amazon or buy this product at local retailers or health care providers. Accessibility was a real issue for me. We are all busy and who can plan what essential oil is needed 2 weeks from now?
Then there was the baggage! To get a small discount I had to get set up on a monthly auto-ship program. Which cost me from $50-200 a month. I got the discount, but I started to accumulate so many oils and I could not use them all. I also had to continually remember and update the products I wanted on my monthly auto-ship order. Other problems were things like constant emails and contact from people in the company (my up-line). Relentless encouragement to attend meetings that were really sales meetings. Pressure to become a sales representative. This list of hassles is long but you get the idea right?
So here is what I did. I got educated. I became a certified aromatherapist. I spent a solid year sourcing oils from reputable growers, distributors all over the world. I wanted essential oils that were tested and trusted. During that year I also began making blends and getting input on their usefulness. I gathered a lot of information and feedback from a test market.
Next, I had a website built (CUREoils.com) that could sell my products and provide education about how to use the oils. I made ordering as simple and as fast as possible. CUREoils.com does not charge shipping for orders over $30. Every month CUREoils has a "monthly freebie" that is automatically shipped with every order over $25. You just order what you need and the freebie comes if you spend over $25. The freebie is a great way to try something new and see if you love it. Nothing is better than free! CUREoils has wholesale pricing for health care providers so you may even see our products on your next doctor visit. That's cool, right?
When you visit CUREoils.com you can leave us your email. We build our email list for the sole purpose of sharing our monthly freebie oil information with you. We will contact you about the freebie and annual sale and that is it. Because our pricing is 30-50% off the prices of the MLM companies for the same quality, we only have one annual sale. CUREoils.com has a Cyber Monday sale, the Monday after Thanksgiving. That is the time to really stock up. Our customers receive great pricing the whole year through. So join me at CUREoils.com for a better way to get therapeutic grade essential oils at the price you can live with.
Best of health!
Tammy Myers (Owner) and the CURE OILS team