DIY Bath Salt

With Ladies Blend Essential Oil

Author: Cure Oils Date: February 1, 2022 Tags: Recipes
Check Out This Easy Recipe With The Ladies Blend
Ladies Blend is a specialty essential oil is designed especially for the women out there. This blend features a mix of Clary Sage, Bergamot, Geranium, Rosemary, Palosmara, Roman Chamomile, and Rose essential oils. The blend brings the best aromatic and healing oils in one bottle to help with menstrual cramps, PMS symptoms, and other ailments.
Check out the recipe below to see how you can use this to create your very own luxurious bath salt.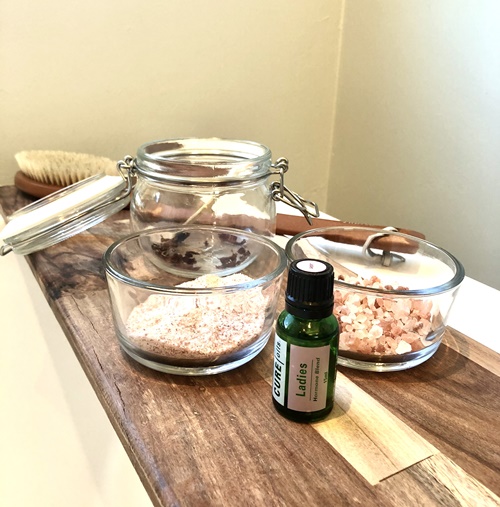 Ladies Bath Salt Recipe
1/2 cup fine pink Himalayan salt
1/4 cup coarse pink Himalayan salt
1 handful dried rose petals
5 drops Ladies Blend essential oil
Combine all ingredients in a container. Mix well before use.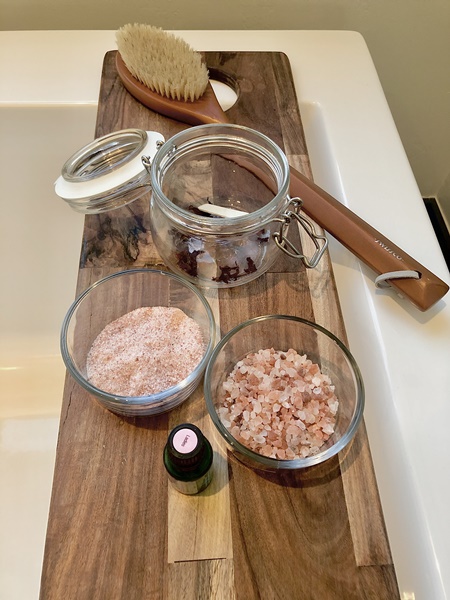 Ladies Blend features 100% therapeutic-grade essential oils blended for women. Apply to the lower abdomen to relieve menstrual cramps, bleeding, bloating, and other PMS symptoms. This blend is available in a convenient 10 mL roll-on version, pre-blended with fractionated coconut oil for easy application.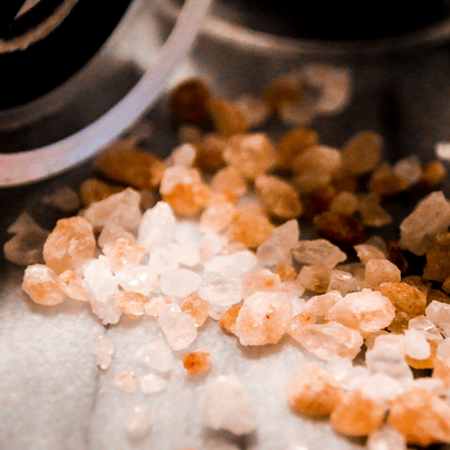 Shopping
You can find all the essential oils at CUREoils.com.
Find rose petals and Pink Himalayan salt at your local grocery store.