Scented Pinecones
With Cassia, Clove Bud, Happy Blend, or Guardian Blend Essential Oils

Author: Cure Oils Date: December 1, 2021 Tags: Recipes
Cassia essential oil (Cinnamon leaf) is beneficial for skin conditions, anti-spasmodic,
anti-infectious, anti-inflammatory, acne, arthritis, rheumatism, insomnia,
tachycardia, phlebitis, mouth abscess, indigestion, flatulence, nausea,
lowering blood pressure, and fluid retention. The scent is warm and spicy.
Check Out This Easy Recipe With The Cassia Essential Oil!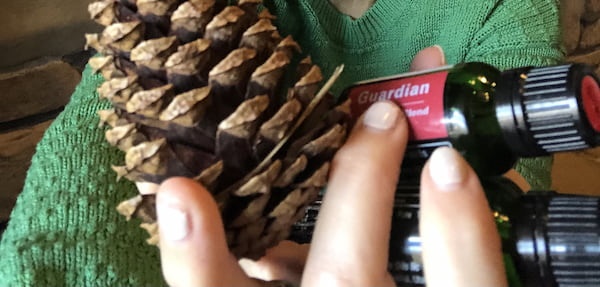 Scented Pinecones
20 Drops Essential Oil
-Cassia Essential Oil
-Clove Bud Essential Oil
-Happy Blend, or Guardian Blend
1/2 Cup Water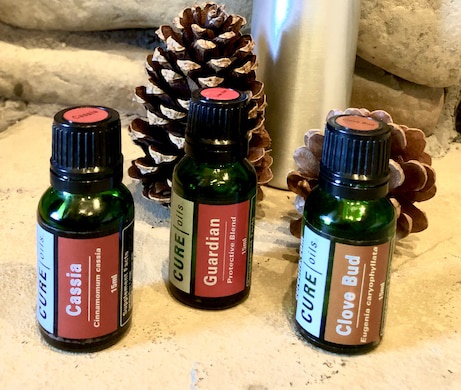 Combine ingredients in an aluminum or glass spray bottle. Spray clean pinecones. To clean pinecones, wash with soap and water, then line a baking sheet and bake pinecones at 200 degrees for 1 hour.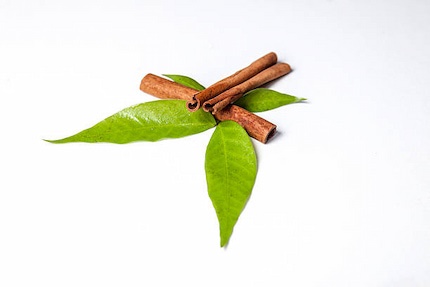 Shopping
You can find Cassia essential oil and all the essential oils at CUREoils.com.